'One-Stop Shop' for all your Hazardous Area Equipment and Certified Electrical Products
A.S.P. Electro-Technology provides a specialist supply service for a large range of hazardous area equipment and certified electrical products. Our experienced sales team offer product selection & application advice with technical assistance tailored to customer requirements. By offering this service, working in partnership with our customers, we ensure the most suitable and technically correct products are supplied at competitive prices within the time scales required.
This week in focus: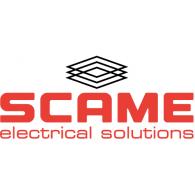 On Board With SCAME!
We are now approved assemblers for SCAME UK Junction boxes!